---
News
Event Store at DDDEU 2023
Event Store is excited to be joining this year's Event Sourcing Live, DDD Foundations, and DDDEU as a Platinum sponsor, taking place from 7th - 9th June.
Do you love Domain-Driven Design?
This conference sets the perfect stage to discover how others are using Domain-Driven Design to build better software. Fuel your passion for tackling complexity at the heart of software. The content is programming language agnostic and spans analysis, modelling, and design, systems thinking and complexity theory, architecture, testing and refactoring, visualization, collaboration, and more!
Event Store at DDDEU
Last year's DDD Europe event was a blast, and we are looking forward to exhibiting again this year. DDDEU is the perfect place to level up your skills and network with like-minded people in the DDD community. Event Store invites you to learn how EventStoreDB and Event Store Cloud are making DDD better.
If you have any challenges with your current database, pop by our stand and explore how our solutions can resolve them.
Come and visit us at our Event Store lounge at the event, our team will be there to chat and show demos of the Event Store solutions. Of course, we'll have some awesome giveaways (including socks, yes socks!). We also have a giant map, so you can pinpoint where you have travelled from.
We will also be running a raffle to WIN a Nintendo Switch OLED and The Legend of Zelda: Tears of Kingdom game. Stop by the booth to find out how!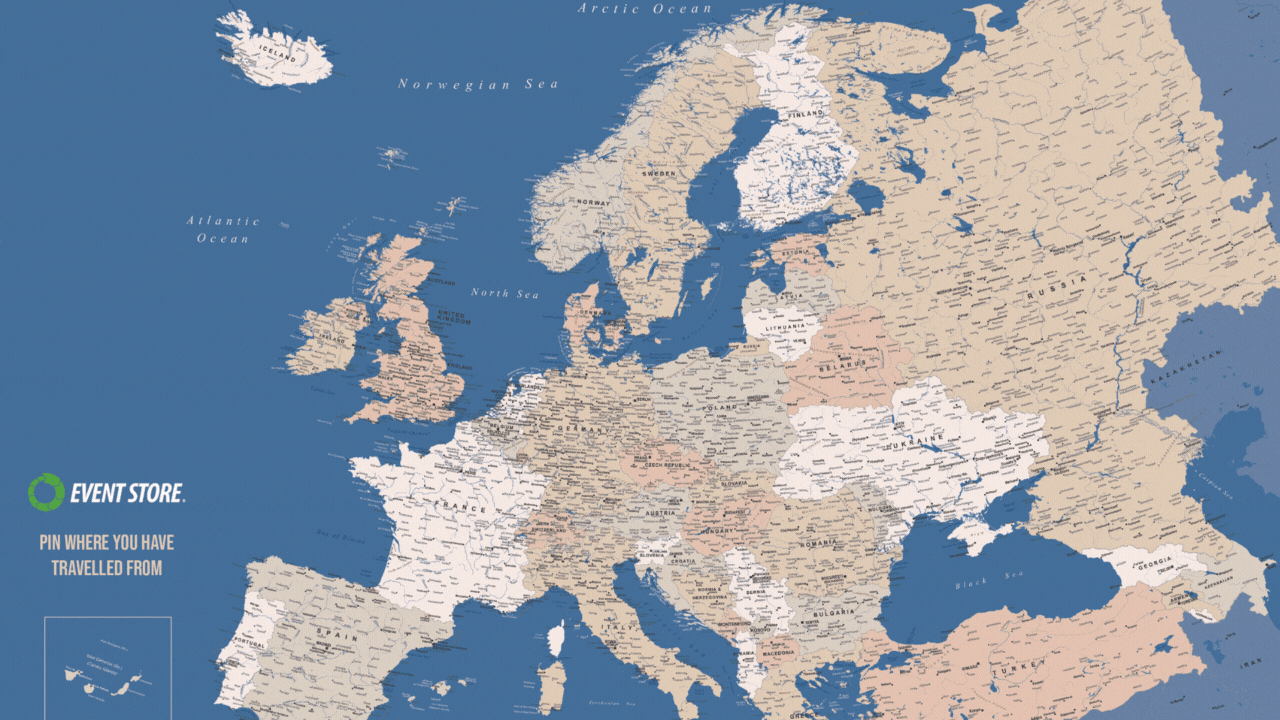 BlimpBots are back
Come by our lounge and get creative with our Event Store BlimpBot competition.
Simply decorate your BlimpBot in any way you want, bring it to the Event Store stand, and submit it to the Event Store team to be judged. The winner of the Best BlimpBot will win an exclusive Event Store swag box!
Don't have anything to decorate them with? Stop by the Event Store lounge where there is a range of coloring pens to help you decorate them.
If you can't make it to the stand, enter on social media by tweeting a picture of your BlimpBot using #DDDEU and #BlimpBot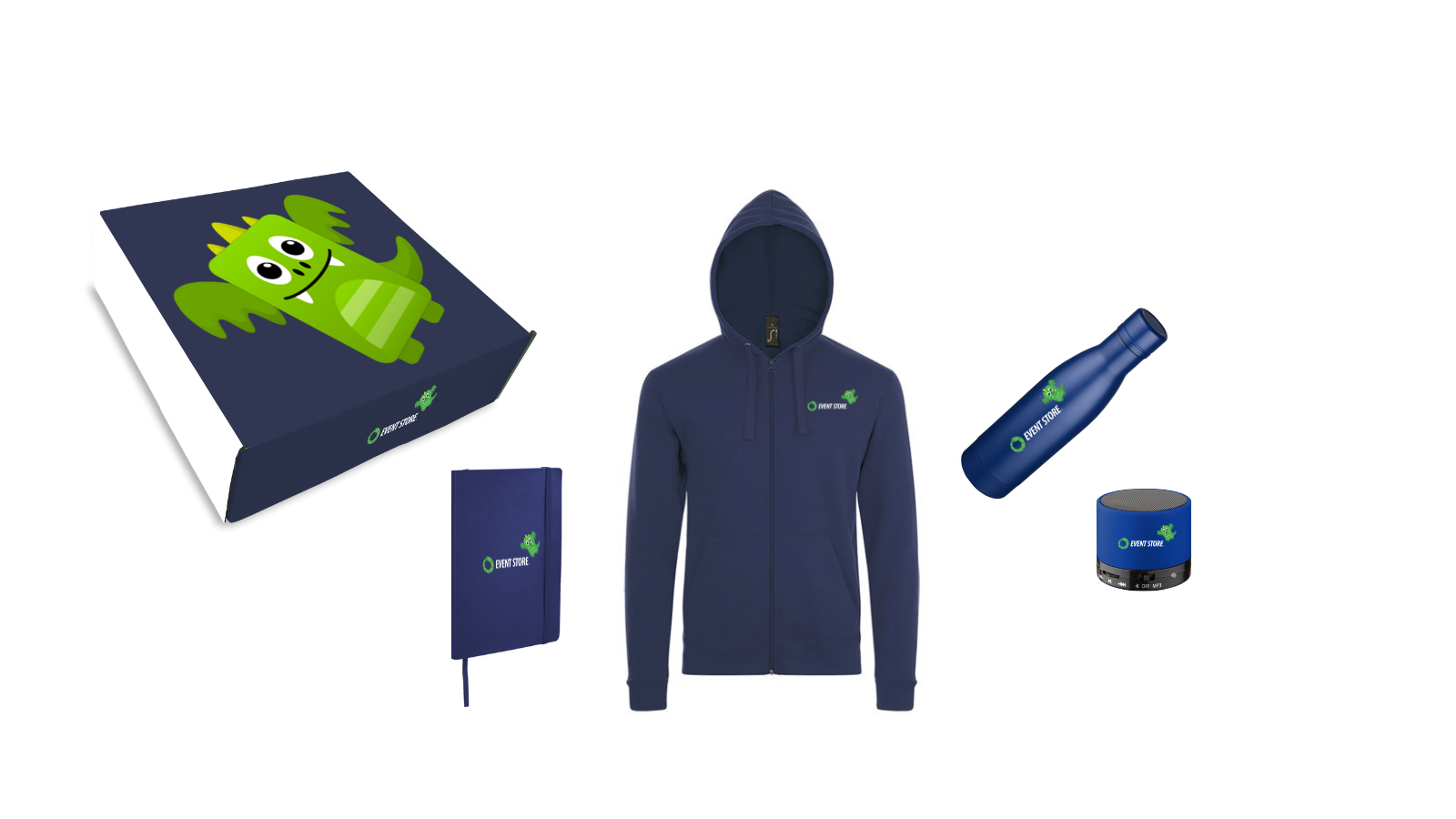 Yves Lorphelin and Alexey Zimarev's talks
Don't miss Yves Lorphelin (Head of Developer Advocacy) and Alexey Zimarev's (Interim Head of Product) talk at DDDEU;
Refactoring to a really small but useful model island inside a sea of Legacy code
A few years ago the system I was working on involved a set of rules that allows for job applicants taking part of selection tests to make use of exemptions or (unfortunately) blocking them from taking further tests . This part of the system began as a set of queries against the main database, with no explicit domain knowledge in the code. As time passed.... this code proved difficult to reason about as requirements changed, and new reasons to give exemptions or block applications were introduced. In the end, it was refactored as a combination of strategy & composite pattern. The gain there was of course being able to add/remove new strategies more easily. The main point I got out of that refactoring though was we got explicit domain terminology, clear rules, and an easy way to reason about the specifics of this island of the better model in the code
Wednesday 7 from 11:00 until 11:50 in Blue Room
Yves Lorphelin - Head of Developer Advocacy
Event Sourcing in a Serverless World
Have you been using event sourcing to build robust and scalable systems, but are now curious about how it fits with Serverless architecture? As someone who's deeply immersed in the world of Event Sourcing, I too was curious about this intersection. I've spent a lot of time exploring how Event Sourcing can be implemented in a Serverless environment, and have discovered some unique challenges and opportunities. In this talk, I'll take you on a journey through my findings, starting with an overview of Serverless architecture and the benefits it brings. But as we dive deeper, we'll explore the thorny issue of implementing real-time subscriptions in a Serverless environment and the various approaches and trade-offs involved. Along the way, I'll share some of my own experiences and provide concrete examples of how to solve some of the toughest problems. Whether you're a seasoned Event Sourcing expert or new to the game, this talk is guaranteed to give you a fresh perspective on how Event Sourcing can be leveraged in a Serverless world. Join me and let's explore this exciting intersection together!
Wednesday 7 from 11:00 until 11:50 in Red Room
Alexey Zimarev - Interim Head of Product
Event Store DDDEU unofficial meet-up
We are excited to be hosting an unofficial meet-up for DDDEU attendees on Wednesday 7th June at 7.15pm - 9.15pm at the Aran Irish Pub. The first drink is on us, so head to one of our team members, introduce yourself, flash your eticket for DDDEU for a drinks voucher.
A great chance to meet-up with the DDDEU community before the main conference!
There are limited tickets remaining for DDDEU, head here to register!
Our services
×