---
News
Event Store at the Developer Conference Mauritius
Join us at the annual Mauritius Developers' Conference 2023, happening from July 20 to July 22 at the Caudan Arts Center in Port Louis, Mauritius. We are excited to announce that Event Store will be sponsoring this event, as we have done consistently in the past. Prepare for an enriching experience where you can connect with fellow software development enthusiasts and celebrate the latest advancements in our industry.
What to Expect at the Developers' Conference Mauritius
At Event Store, we are eagerly looking forward to this three-day conference. Our team is enthusiastic about sharing our passion for innovative software development and engaging with fellow enthusiasts like yourself. Whether you are an experienced developer or just starting out, this conference promises to provide an immersive experience that inspires and empowers.
Matt Macchia's Talks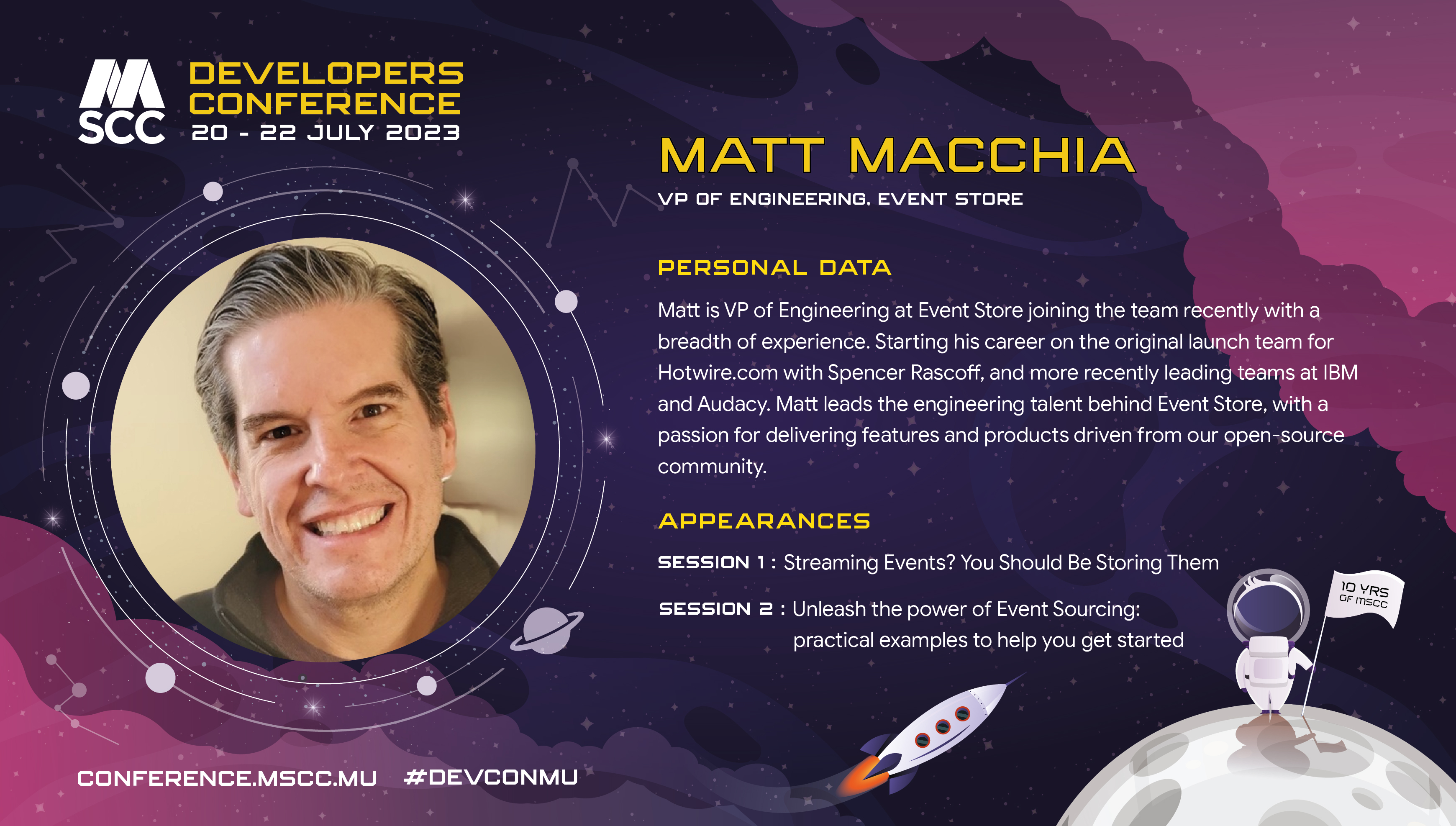 Our VP of Engineering, Matt Macchia, will be taking the stage to discuss the intricacies of "Streaming Events" during his talk. Join us on Thursday 20th and Saturday 22nd as Matt shares valuable insights into event-driven architectures that are reshaping the future of software development. Prepare to be amazed by the knowledge he imparts!
On Thursday, at 1 pm, don't miss Matt's talk titled "Streaming Events? You Should be Storing Them," which delves into the importance of capturing and storing events in your software ecosystem. Matt will reveal strategies and techniques to unlock the true potential of streaming events in your projects. This is a valuable opportunity to enhance your development skills.
Mark your calendar for Saturday at 2 pm, as he will talk about "Unleash the power of Event Sourcing: practical examples to help you get started." Discover the transformative capabilities of event sourcing and gain practical tips to implement this powerful technique in your projects. It's time to harness the true power of events!
What's Going on at the Event Store Booth?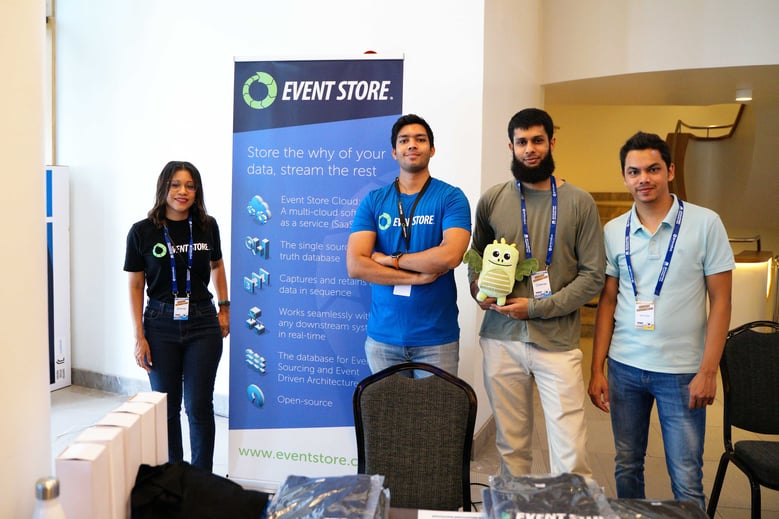 But there's more in store for you! When you visit the Event Store booth, prepare to be immersed in engaging activities and collect exclusive branded items. Participate in the "Decorate Your BlimpBot" contest and let your creativity shine by customising your BlimpBot using various materials. Submit your creation to our judges for a chance to win an exclusive Event Store Ouro plushy! Unleash your imagination and leave your mark on the event.
And that's not all! Take home exclusive branded t-shirts, stylish water bottles, and eye-catching stickers as part of our incredible swag. Wear your Event Store pride and make a statement wherever you go!
One lucky attendee will have the chance to win a super cool Nintendo Switch. Will it be you? Participate and let fate decide!
Want to Join Event Store?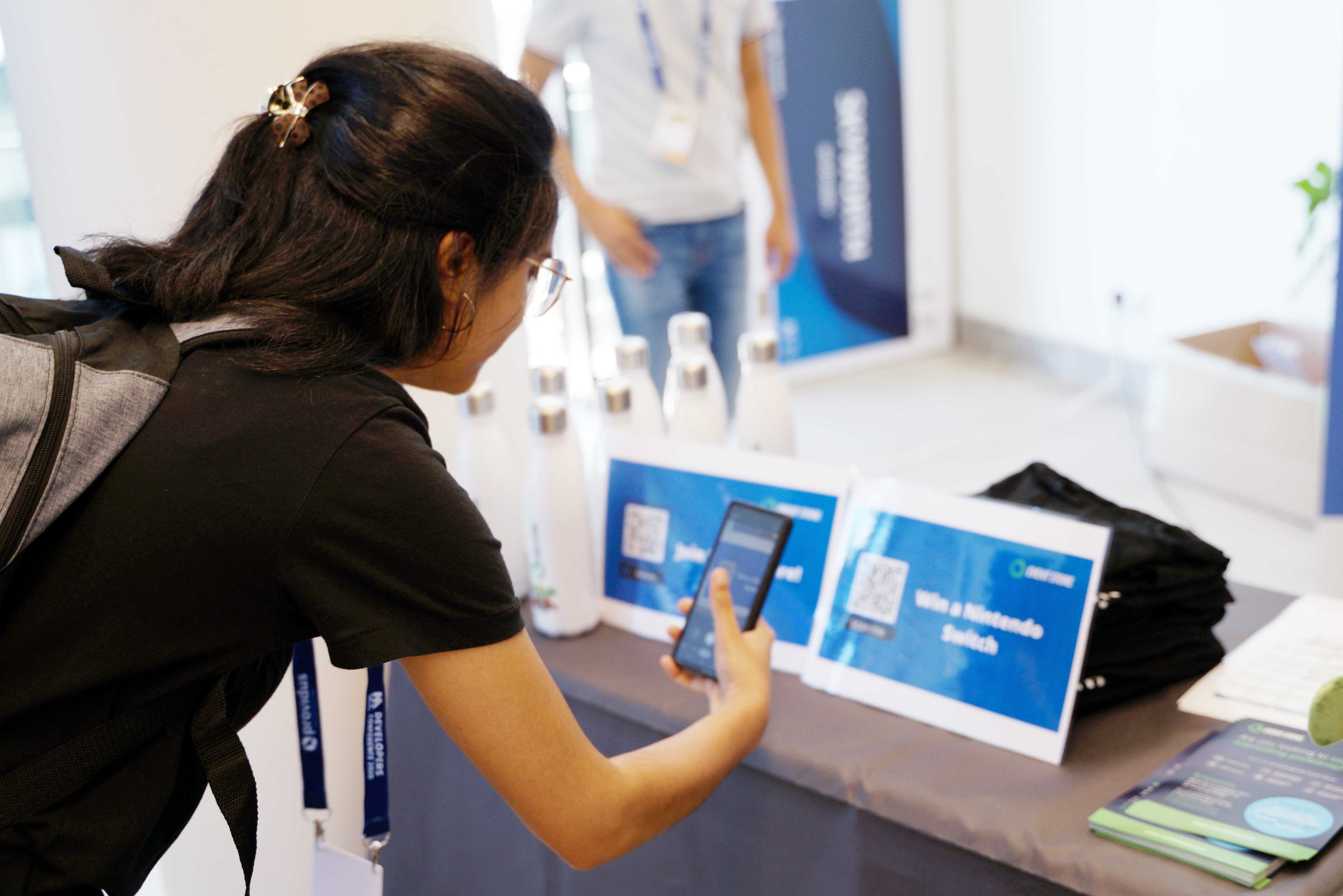 For those interested in joining our dynamic team in Mauritius, don't miss this opportunity to express your interest. Scan the QR code at our booth and complete the online form, demonstrating your enthusiasm and desire to embark on an exciting journey with Event Store.
Get ready to ignite your passion for software development and join us at the Mauritius Developers' Conference 2023. This is an event you definitely won't want to miss!
Our services
×