---
News
Embracing the Tech Community: Event Store's Impact at MSCC 2023
The Mauritius Developer's Conference, held from July 20-22, proved to be an unforgettable gathering, attracting a record-breaking attendance of 1500 tech enthusiasts, industry experts, and aspiring developers.
Event Store made its mark by actively engaging with attendees, sharing valuable insights on event sourcing and potential career opportunities. In this blog post, we will highlight the key moments that made Event Store's presence at the conference a notable success, showcasing our commitment to driving innovation and fostering valuable connections within the tech community.
Matt Macchia's Two Talks
Kicking off the conference on a high note, Event Store's VP of Engineering, Matt Macchia, delivered two captivating talks that left a lasting impact on the audience. On Thursday, July 20, he presented "Streaming Events? You Should Be Storing Them," where he delved into the significance of event sourcing in the context of streaming events. Attendees were enlightened with valuable insights into optimising data streams for better processing and analysis, proving to be a hit among both novices and seasoned developers alike.
If you missed Matt's talk you can watch it here on-demand.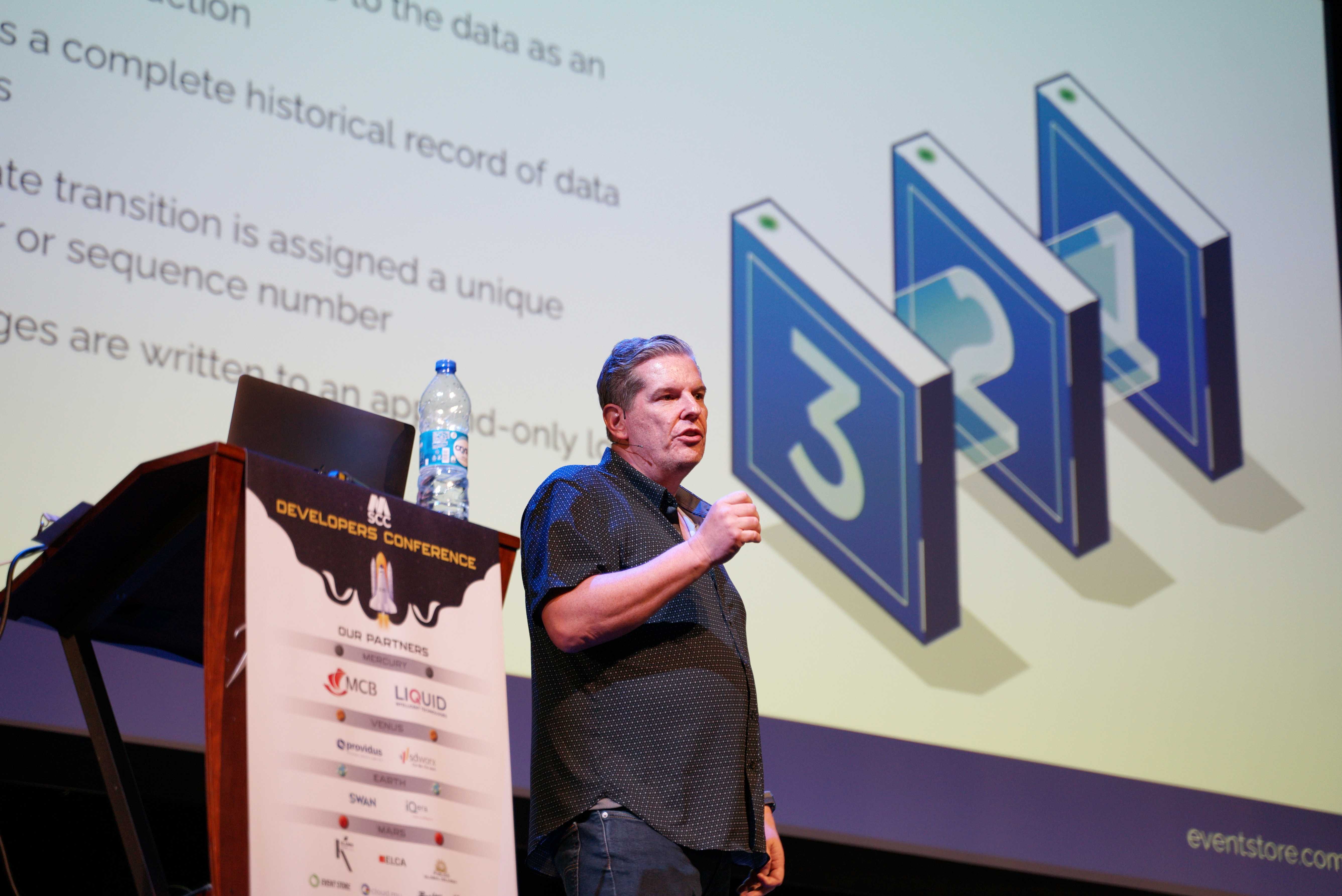 On Saturday, July 22, Matt returned with another enlightening talk titled "Unleash the Power of Event Sourcing: Practical Examples to Help You Get Started." This talk was a practical guide to implementing event sourcing effectively. Attendees were treated to real-world examples, best practices, and the potential benefits of adopting event sourcing in their projects, further solidifying Event Store's reputation as a thought leader in the field.
If you missed Matt's talk you can watch the webinar based on the talk on the 10th of August. Save your spot here.
Event Store's Booth
Event Store's presence at the conference provided an excellent opportunity for attendees to engage directly with the team. Our booth became a hub of insightful conversations and shared passion for cutting-edge technology and the power of event sourcing. Aspiring talents looking for future opportunities had a chance to learn more about Event Store and express their interest in joining our growing team.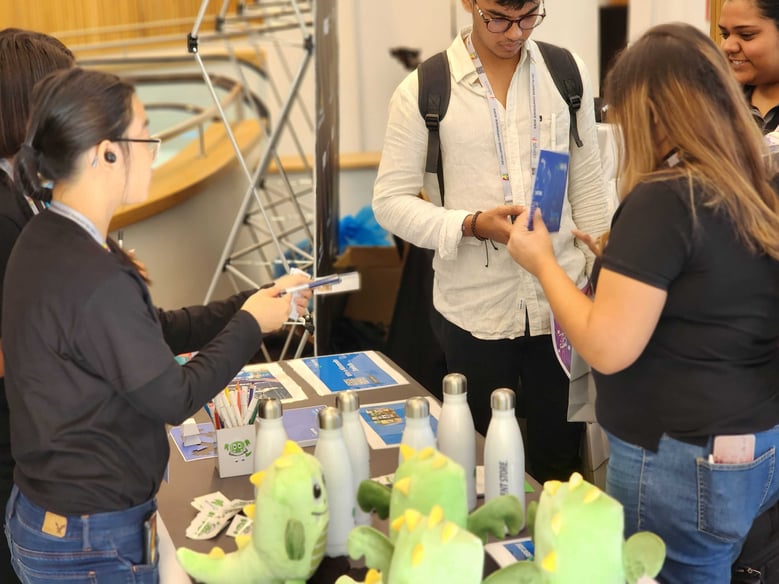 Building BlimpBots
Adding an element of excitement and friendly competition, the Blimp Bot competition captured the attention of 137 participants who showcased their skills and creativity. The quality of submissions impressed everyone, leading to a tough internal vote to select three exceptional winners. Each winner will be awarded an exclusive Ouro Plushy in recognition of their outstanding achievements.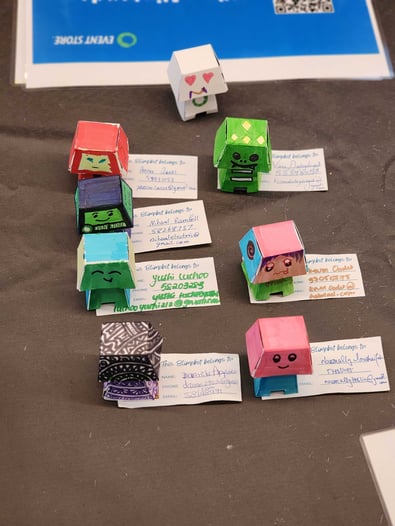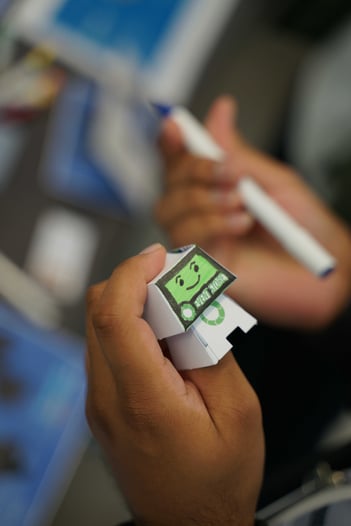 Nintendo Switch Lite Raffle
The raffle was a highly anticipated event, offering participants a chance to win a coveted Nintendo Switch. With 368 participants competing fervently, the excitement was palpable throughout the three-day event. The climax of the closing ceremony revealed the lucky winner, igniting an atmosphere of celebration and joy.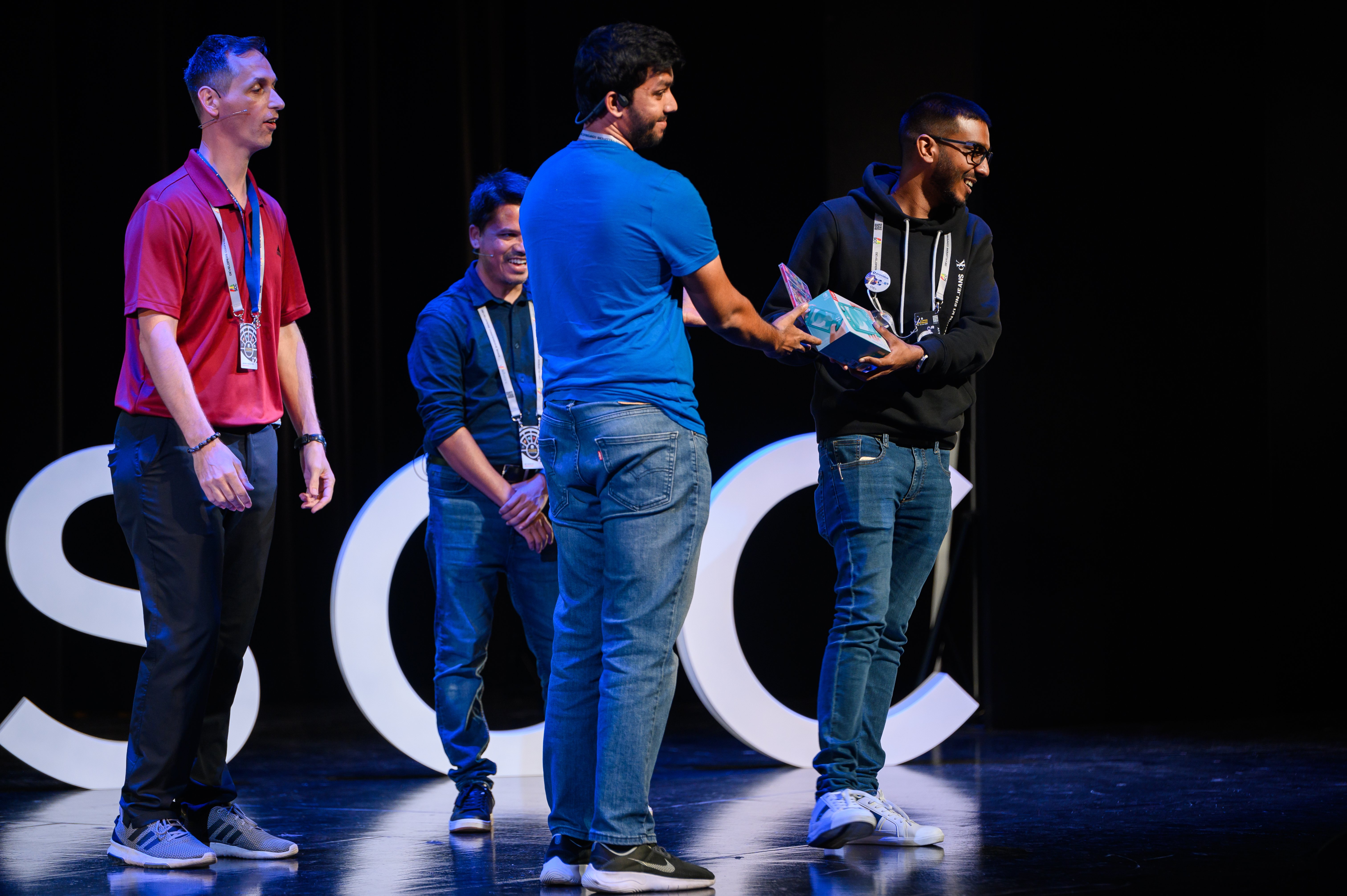 Thank you!
The Mauritius Developer's Conference left our team with fond memories and valuable experiences. We are thrilled by the opportunity to engage with the Mauritian developer community and contribute to its growth. As we reflect on our successful participation, we eagerly anticipate future editions of the conference, where we will continue to make an impact, inspire innovation, and strengthen connections within the tech world.
Learn more about Event Store
If you want to learn more about Event Store, check out some of our resources below.
EventStoreDB Decoded: how to unleash the future of data storage
What is the essence of EventStoreDB? and What makes it so Powerful?
Join Stephen Tung (Developer Advocate), if you're trying to unravel the complexity behind the world of Event Store, or just eager to persuade your boss (or spouse) to support your next EventStoreDB project!
Thursday 22nd June!
Building a scalable and reliable event-driven architecture with EventStoreDB and Kafka
When we talk about implementing an event-sourced system, we hear from the experts in the subject that Event Sourcing, in essence, is an easy concept. You don't need a framework, they say. Or do you?
10 problems Event Sourcing can help solve for you
From auditing to cross-domain communication, read this blog to learn about 10 problems you can solve with Event Sourcing.
Service-Oriented Architecture vs Event-Driven Architecture
To know when to use event-driven architectures, we have to understand what the alternatives are, their benefits and drawbacks, and when they are most appropriate.
×